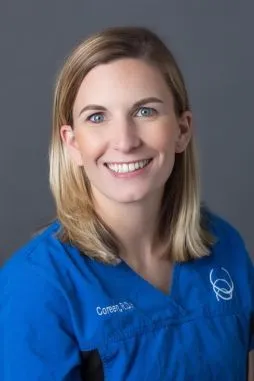 Our team combines professional experience and technical skills with caring and empathy. Each of our staff members is driven to provide you with our unique and compassionate service./p>
About Coreen
Coreen grew up in Bartlett and worked in Hospitality Management prior to pursuing her second career in Dental Hygiene. She graduated from Harper College in 2015 and has extensive experience working in the periodontal field.
In Our Office
Coreen joined our practice in 2021 and is committed to helping our patients maintain periodontal health with her excellent clinical and diagnostic skills.
In Her Free Time
Coreen enjoys biking, cooking, running with her 2-year-old daughter and exploring all of the neighborhood spots in Andersonville.