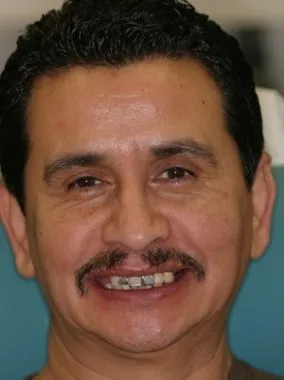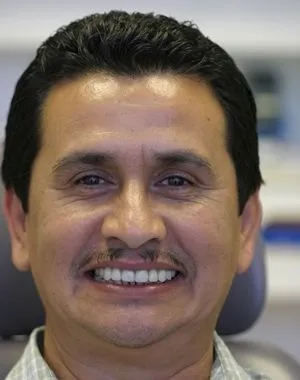 Get all the benefits of dental implants in just one day. Let us help you preserve your most precious asset – a healthy, functional and beautiful smile - with minimal interruption, minimal trips to your dentist and never a minute walking around without teeth!
Benefits of "Same-Day Smile™"?
Same outstanding results: chewing force restored, a natural smile, comfort, and confidence when eating and speaking
The implants successfully integrate with your bone more than 98% of the time
Same professional and empathetic care you're used to with Dr. Wendy Shorr.
The full treatment was completed all in the same day!
Unlike dentures, your Same-Day Smile™ won't wear down your jawbone. Implants will preserve the bone that is normally lost from long-term denture wear. Your implants and teeth are a permanent part of your mouth and will not slip, move or irritate the soft gum tissue.
How Are We Different?
Unlike large implant clinics, Dr. Shorr not only has 29 years of experience restoring implants, she has spent the last 33 years providing comprehensive dentistry to her patients of all ages. This allows her to plan, execute and maintain your full mouth treatment, not just your implants. She works closely with her surgical and laboratory colleagues to ensure that your new implant restoration is delivered in a comfortable, caring environment. Long-term full mouth maintenance is then provided by the same team of professionals.